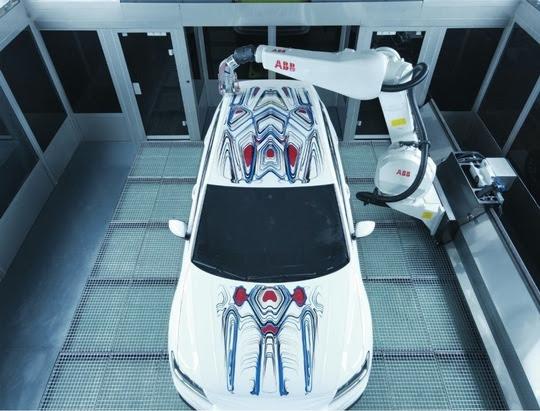 The new IFR – World Robotics report recorded 553,052 industrial robot installations in factories around the world – a growth rate of 5% in 2022, year-on-year. By region, 73% of all newly deployed robots were installed in Asia, 15% in Europe and 10% in the Americas. 

"The world record of 500,000 units was exceeded for the second year in succession," says Marina Bill, President of the International Federation of Robotics. "In 2023 the industrial robot market is expected to grow by 7% to more than 590,000 units worldwide.
Asia, Europe and the Americas – overview
China is by far the world´s largest market. In 2022, annual installations of 290,258 units replaced the previous record of 2021 by growth of 5%. This latest gain is remarkable since it even tops the 2021 result that was a 57% jump compared to 2020. To serve this dynamic market, domestic and international robot suppliers have established production plants in China and continuously increased capacity. On average, annual robot installations have grown by 13% each year (2017-2022).
Robot installations in Japan were up by 9% to 50,413 units, exceeding the pre-pandemic level of 49,908 units in 2019. The peak level remains at 55,240 units in 2018. The country ranks second to China in size of market for industrial robots. Annual installations gained 2% on average per year (2017-2022). Japan is the world´s predominant robot manufacturing country with a market share of 46% of the global robot production.
The market in the Republic of Korea rose by 1% – installations reached 31,716 units in 2022. This was the second year of marginal growth, following four years of declining installation figures. The Republic of Korea remains the fourth largest robot market in the world, following the United States, Japan, and China.
Europe

The European Union remains the world´s second largest market (70,781 units; +5%) in 2022. Germany is one of the top five adopters worldwide with a market share of 36% within the EU. Germany´s installations went down by 1% to 25,636 units. Italy follows with a market share of 16% within the EU – installations grew by 8% to 11,475 units. The third largest EU market, France, recorded a regional market share of 10% and gained 13%, installing 7,380 units in 2022.
In the post-Brexit United Kingdom, industrial robot installations were up by 3% to 2,534 units in 2022. This is less than a tenth of Germany´s sales.
The Americas 
In the Americas, installations were up 8% to 56,053 units in 2022, surpassing the 2018 peak level (55,212 units). The United States, the largest regional market, accounted for 71% of the installations in the Americas in 2022. Robot installations were up by 10% to 39,576 units. This was just shy of the peak level of 40,373 units achieved in 2018. The main growth driver was the automotive industry that displayed surging installations by +47% (14,472 units). The share of the automotive industry has now grown back to 37%, followed by the metal and machinery industry (3,900 units) and the electrical/electronics industry (3,732 units).
The two other major markets are Mexico – here installations grew by 13% (6,000 units) – and Canada, where demand dropped by 24% (3,223 units). This was the result of lower demand from the automotive industry – the strongest adopter.
Brazil is an important production site for motor vehicles and automotive parts: The International Organization of Motor Vehicle Manufacturers (OICA) reports an output of 2.4 million vehicles in 2022. This shows the huge potential for automation in the country. Annual installation counts grew rather slowly with cyclical ups and downs. In 2022, 1,858 robots were installed. This was 4% more than in the previous year.
Outlook
The year 2023will be characterized by a slowdown of the global economic growth. Robot installations in 2023 are not expected to follow this pattern. There is no indication that the overall long-term growth trend will come to an end soon: rather the contrary will be the case. The mark of 600,000 units installed per year worldwide is expected to be reached in 2024.
Video "FACTS about ROBOTS 2023": https://youtu.be/mtxMYJz4v2Y
Downloads
IFR graphs, market presentation and press releases on selected markets in Chinese, German, Japanese and French language are available at: https://ifr.org/ifr-press-releases/
About IFR
The International Federation of Robotics is the voice of the global robotics industry. IFR represents national robot associations, academia, and manufacturers of industrial and service robots from over twenty countries: www.ifr.org
The IFR Statistical Department provides data for two annual robotics studies:
World Robotics – Industrial Robots: This unique report provides global statistics on industrial robots in standardized tables and enables national comparisons to be made. It presents statistical data for around 40 countries broken down into areas of application, customer industries, types of robots and other technical and economic aspects. Production, export and import data is listed for selected countries. It also offers robot density, i.e. the number of robots per 10,000 employees, as a measure for the degree of automation.
World Robotics – Service Robots: This unique report describes marketable products, tasks, challenges and new developments by service robots application. The report includes the results of the annual IFR service robot survey* on global sales of professional and consumer service robots and an industry structure analysis including a full list of all service robot producers known to the IFR. The study is jointly prepared with the robotics experts of Fraunhofer IPA, Stuttgart.
SUBSCRIBE to our Complimentary Publications: