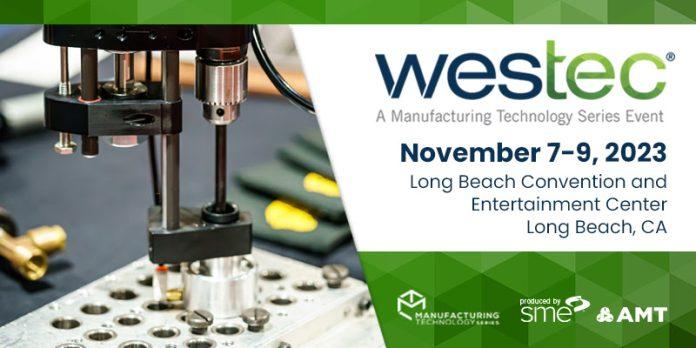 Each year, WESTEC attracts thousands of manufacturing professionals — and we've designed our 2023 event to be our most impactful yet.
Whether you're looking to take the next step in your career or drive transformation in your current role, this show is your chance to be at the center of innovation.
On the show floor, you'll mingle with colleagues, meet new clients and network with executives seeking out top talent. You'll browse products from 290+ prominent suppliers and attend daily networking receptions, keynotes, panels and live demonstrations.
And with more cutting-edge equipment, of-the-moment ideas and critical connections than ever, you'll find the technology, solutions and insights to help you stand out at your company — or position yourself for a new opportunity.
That's why 90% of past attendees already have WESTEC 2023 marked on their calendars.
If you want to take your place among the next generation of manufacturing leaders, you need to be at WESTEC this fall. Register now to claim your complimentary show floor pass!
About WESTEC 2023
WESTEC, the leading California manufacturing trade show, has been providing solutions to manufacturing challenges for 58 years.
In our past iteration, attendees joined together to participate in world-class exhibits, industry-lead education sessions, networking events, and more! The WESTEC 2021 show floor hosted over 200 exhibiting companies.
Attendees come from a variety of industries including aerospace, medical, industrial machinery, automotive, fabricated metal, and more.
Exhibitors have the opportunity to meet face-to-face thousands of attendees, of which 77% have a role in purchasing decisions with 30% having manufacturing equipment budgets of more than $200,000.
SUBSCRIBE to our Complimentary Publications: