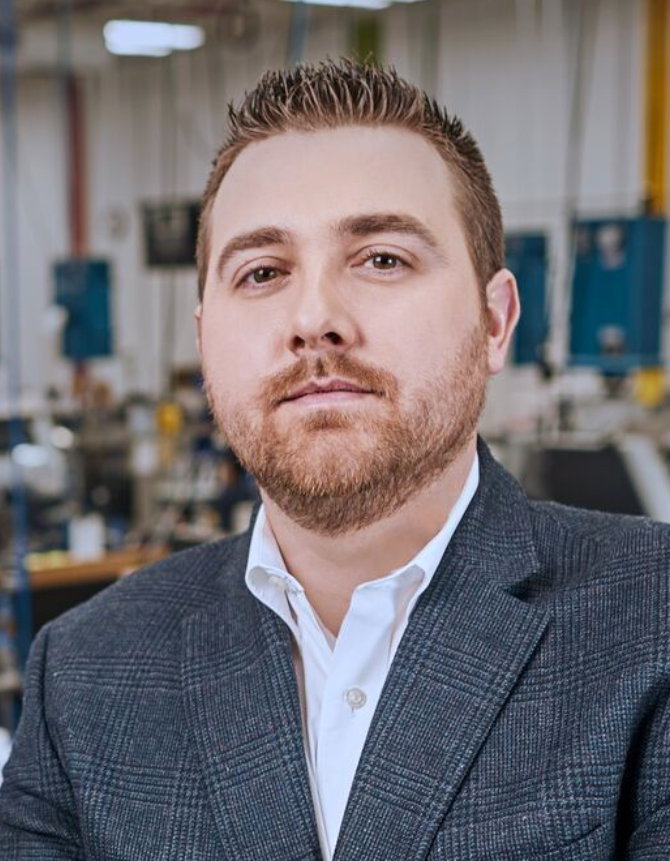 Arnold Magnetic Technologies Corporation ("Arnold"), a subsidiary of Compass Diversified (NYSE: CODI) and leading global manufacturer of high-performance magnets, magnetic assemblies, precision thin metals and highly loaded composites, announces that effective immediately, Aaron Williams will become VP of Sales & Marketing. In this role, Aaron will have direct responsibility for the Global Sales and Marketing Teams. The key priorities for Aaron and the Sales & Marketing Teams are to continue implementing Arnold's growth strategies through the Tech Center, new product introductions, market expansion and partnerships that strengthen and leverage the Arnold brand.
Aaron started with Arnold in 2008. He has grown with the company moving through the engineering ranks, starting as a co-op, then Manufacturing Engineer, Project Engineer, Program Manager, Engineering Manager, Director of Engineering, and most recently Director, Strategic Technologies and Business Development before being promoted to his new role of VP of Sales and Marketing. Aaron obtained his Bachelor's in Mechanical Engineering from the Rochester Institute of Technology and his Master's in Business Administration from the University of Rochester Simon School of Business focusing on operations, finance, and organizational strategy. He is an active participant in the A3 Business Forum, SAE International, Motion Control and Motors Assc, ITEC, Critical Materials Institute, National Armaments Consortium, and many other organizations for Arnold. He also teaches short courses on permanent magnet technologies at the University of Wisconsin WEMPEC program and many trade shows.
Aaron has fifteen years of engineering and R&D experience in the magnetics industry, and is an active participant in industry collaborations including motor and motion, magnetics, MCMA, ECCE and IEEE/IEMDC. He regularly works with learning institutions and research centers such as the University of Kentucky, WEMPEC, Draper Labs, Lawrence Livermore National Labs, ORNL, and AMES Labs.
About Arnold Magnetic Technologies
Headquartered in Rochester, NY with an operating history of more than 125 years, Arnold is a leading global manufacturer of engineered solutions for a wide range of specialty applications and end-markets, including aerospace and defense, general industrial, motorsport, oil and gas, medical, and energy. From its Technology Center and manufacturing facilities located in the United States, the United Kingdom, Switzerland, and China, the company produces engineered magnetic assemblies in addition to high-performance permanent magnets, precision foil products, and highly loaded composites that are mission critical in motors, generators, sensors, and other systems and components. Based on its long-term relationships, the company has built a diverse and blue-chip customer base totaling more than 2,000 clients worldwide.
SUBSCRIBE to our Complimentary Publications: