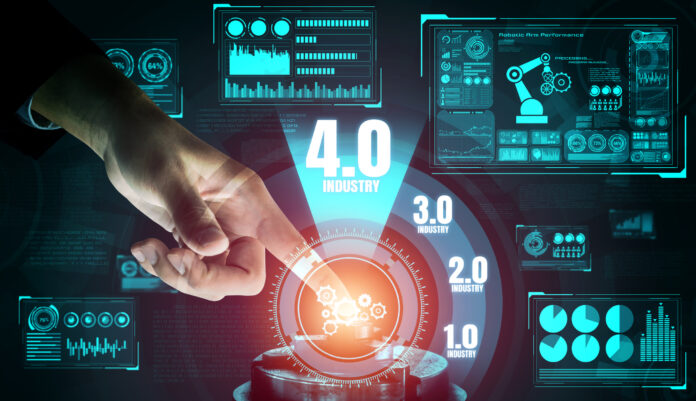 We live in a world of now. Consumers can purchase just about anything, on their own schedule, for delivery when they wish, to an address they specify. And the item might be personalized very specifically to their requirements. It is a market-of-one environment for retail where the largest internet footprint has a dominating position for convenience. This is of course Amazon, which as a virtual bookstore sold its first book in 1995. The transformational impact on how consumers experience retail was swift – changing habits, changing marketing plans, driving new models. Behind this incredible transformation has been the expanding role of computers and digitalization.
Digitalization in the industrial machining and manufacturing segments has been similarly impacted and is undergoing generational transformation. Increasing speed of delivery to win orders, rapidly changing requirements that are configured to each order, wildly moving schedules, and different working models characterize today's B2B environments. The changing requirements landscape is blended with step function changes in how items are produced today – the options are quite broad, and quite different from as recent as 10 years ago. Many today call this digital industrial revolution the move to Industry 4.0. However, there is mention now of Industry 5.0, and more evolved capabilities on the way. It's difficult to stay hinged to a temporal point of view so we prefer to call this transformation the move to Industry X.
Drawing on our experiences, our industry viewpoints and insight, and our relationships with various subject matter experts, Industrial Machinery Digest is pleased to announce our Industry X Blueprinting Workshop program, through which clients can engage with IMD experts for half day or full day on-site (your site) sessions. The objective of the Workshop is to develop company-specific actionable Industry X capability blueprints, which can become the strategic foundation for a digital transformation program.
As a preliminary activity and informal opportunity for connecting, there will be an icebreaker dinner the night before each Workshop. This dinner will be sponsored by IMD and one of our industry partners. Workshop participants and the IMD team will use this event to build rapport that underpins the dialog for the Workshop session the next day – and to build rapport between attendees that may be from different functional areas within the company that has engaged IMD for the Workshop.
IMD is uniquely positioned to bring a viewpoint of the trends in industrial manufacturing, with this discussion framing the opening topic for a typical workshop. Capability segments such as robotic automation, additive manufacturing, data science and analytics, IIoT, RFID and related sensor technologies, relevant software advances, and new business-as-a-service models such as cloud computing or warehouse AMRs are just a few planned to be part of the trend overview, as well as an evolutionary history that has led to our current industrial operating state. How digital impacts the current environment will be one of the anchors for the discussion. Within each capability segment, we will also take a look at the various degrees of and approaches to adoption and operationalization within an industrial setting.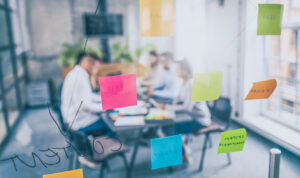 Following the Industry X trends discussion and a structured Q&A session, a previously arranged video conference with a topic expert will be part of the Workshop as well, as we aim to connect a broad set of relevant external deeply experienced SMEs on topics. In a preparation call, the various options for these on-demand SME video conferences will be defined and selected. An SME video conference will be a real-time video conference with interactive dialog, based on a content area with relevance to the engaging company operations environment or manufacturing environment.
The first two sessions set the foundation for direction of Industry. After those sessions, a 30-45 minute facility "walk" will provide a quick view of the current state of operations. During the "walk" a designated tour guide from the engaging company should take the Workshop team through the key manufacturing work centers or areas in the facility. Some of this data will have been discussed in a prep call with the Workshop Presenters from IMD. We will reconvene from the "walk" in the Workshop area for a brief break.
Following the break, a facilitated group discussion will yield the high priority challenges from the "walk" that need addressing in a near-term, mid-term, and longer-term horizon. An important outcome of this discussion is an introspective view from the Workshop team of the current situation and its needs and complications, as viewed from a broad lens (a recommended makeup of the Workshop team will be provided in the Workshop Prep Kit, which is provided to all engaging companies several weeks before the Workshop). A facilitated activity will be used to prioritize the needs and complications.
We will leverage our consulting backgrounds and provide the tools and guidance needed to break out into small groups and create the blueprints (actions and broad schedules) to address the needs and complications previously identified so that real benefits can be achieved. In addition, our tools will push the Workshop team to think more broadly on how to change the game and create step function improvements.
IMD Industry X Blueprinting Workshops can be set up for half-day or 8-hr day sessions, each with specific pricing.
To get pricing information and more details about these Workshops which are conducted onsite at your facility, email our Chief Editor at
trey@indmacdig.com
. [/alert-success