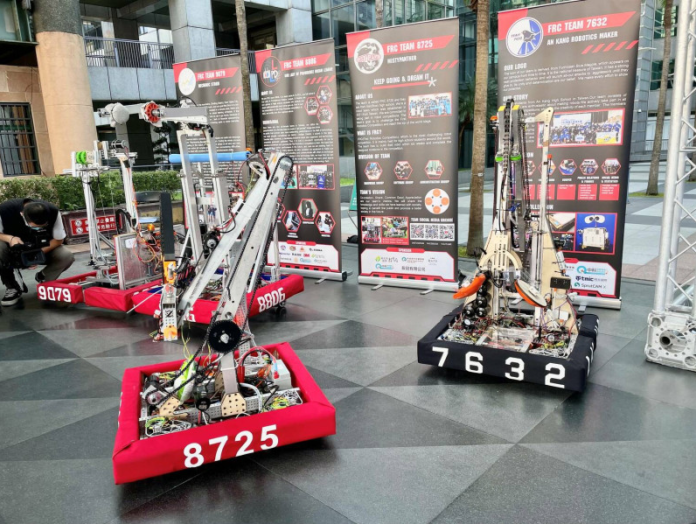 FIRST® Robotics Competition (FRC), organized by the global robotics community FIRST (For Inspiration and Recognition of Science and Technology), combines the excitement of sports with the rigor of science and technology. FRC teams (ages 14-18) design, program, and build a robot using a standard set of parts and a common set of rules to compete in a themed head-to-head challenge.
As part of its global educational program, SprutCAM Tech provided its partner, TMIC company, New Taipei City, Taiwan (R.O.C.), with 41 educational licenses of SprutCAM X to equip a classroom in their office. In this classroom, students and teachers of New Taipei Municipal An Kang High School were trained to use SprutCAM X in preparation for the FRC.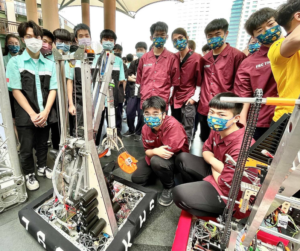 New Taipei Municipal An Kang High School is the leader of the New Taipei FRC 8-School Alliance. In late February 2023, 142 students and teachers from seven of the eight schools in the New Taipei FRC 8-School Alliance traveled to Silicon Valley, Hawaii, New York, and Canada to compete in the FIRST® Robotics Competition.
TMIC's immediate plan is to train students and teachers from the remaining schools in the New Taipei FRC 8-school alliance and, with the support of SprutCAM Tech, to provide SprutCAM X educational licenses to all schools participating in the New Taipei FRC 8-school alliance.
Andrei Kharatsidi, co-founder of SprutCAM Tech: "FIRST® Robotics Competition is one of the most famous educational initiatives popularizing robotics among children, teenagers and young people in different countries. Its unique format, combining the study of advanced technologies with the excitement of competition, is the best one there is for the younger generation. That is why we immediately supported the initiative of our partners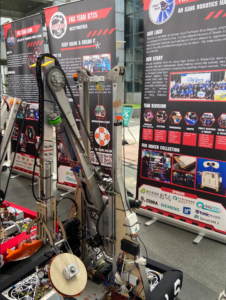 from Taiwan. Moreover, at the beginning of 2023 our company directly provided SprutCAM X licenses to an FRC team from the USA. We are open for cooperation with FIRST® Robotics Competition teams from all over the world. Please feel free to contact us or our partners at www.sprutcam.com."
The main vector of SprutCAM X software development is to become the world's #1 solution by implementing the Offline Programming of Industrial Robots (OLP) technology in the product. OLP makes it possible to run a new machining program on a robot in just a few hours, whereas the same task takes several days with traditional online programming. The development of its global educational program, including support for initiatives such as the FIRST® Robotics Competition, is an important part of SprutCAM Tech's strategy.
About SprutCAM Tech
SprutCAM Tech team has been developing CAM software since 1987. During this long period we have gained extensive experience and expertise in Computer Aided Manufacturing. Our team consists of experts and practitioners in the technologies required to make CNC programming easier, faster and more efficient for our customers. Toolpath strategies and reliable simulation algorithms are all developed in-house by the SprutCAM Tech Team and serve as a solid foundation for our software. Our sales and support offices are located in Asia, Africa, North and South America, Europe and Australia. SprutCAM Tech has thousands of satisfied users worldwide: USA, Canada, Brazil, UK, Netherlands, Italy, Germany, Poland, Spain, China and elsewhere.