MAPAL Relies on the Safe-Lock™ System from HAIMER

Within a wide range of branches, such as the aerospace industry, milling tools from MAPAL have successfully established themselves for high-performance machining operations like trochoidal milling. In order to offer users even greater protection against tools being pulled out of the chuck during machining operations, and to hence prevent damaging single components or the machine itself, MAPAL is going to rely on the Safe-Lock™ pull-out protection system from HAIMER. The two companies recently signed a corresponding licensing agreement.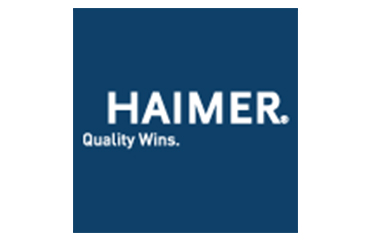 "The Safe-Lock™ system has proven itself both on the market and during our in-house trials. Consequently we have decided to use this leading system," Dr. Jochen Kress, Member of the MAPAL Senior Management, says. "It is very frequently used for modern machining strategies. With Safe-Lock™ the productivity and tool life can be significantly increased," Andreas Haimer, Managing Director and President of the HAIMER Group, explains .

When it comes to high-speed cutting, absolute safety is especially crucial. Considering the high value of the single components or an unmanned production, scrap parts and machine downtime have to be avoided in order to guarantee process reliability. Through special drive keys in the chuck and slots in the tool shank, the Safe-Lock™ system from HAIMER ensures frictional clamping and form closure between tool and chuck. This prevents milling cutters from turning or being pulled out of the chuck during machining.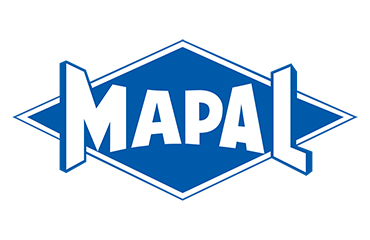 As a first step and starting in October, MAPAL will be offering selected milling cutters for high-performance machining with the Safe-Lock™ shank. As a second step, the MAPAL hydraulic chucks will follow and also be designed for this type of pull-out protection.
About Haimer
HAIMER is a first class German Tool Holder manufacturer. From the basics of face-mill arbors and ER collet chucks, all the way up to High Precision Collet and Shrink Fit Chucks, HAIMER has the tools necessary to satisfy and exceed your machining center needs. Their product line includes the most extensive taper and size offerings from any HSK, CAT, BT, SK, Capto and KM tapers to any inch or metric size available.
Their product portfolio, which also holds shrink machines, balancing machines, 3D-sensors, and cutting tools, addresses the machining process from spindle to part, giving the customer a complete machining solution. The philosophy of "Quality Wins" can be seen at the shop floor level with the use of Haimer products. Not only will the performance increase, but the cutting tool life and machine tool spindle life will increase. At HAIMER, "Quality Wins" is not just a saying, it's a way of life. 
HAIMER USA has recently expanded their headquarters in Villa Park, Illinois. They have placed a large investment in their new 25,000 square foot North American Headquarters in order to provide the best customer experience possible. HAIMER USA is located in Villa Park, IL a western suburb of Chicago conveniently located near O'Hare International airport and all major highways.
For more information, visit www.haimer-usa.com.