Proto Labs Expands its Additive Manufacturing Services with Concept Laser
Multiple Mlab cusing and M2 cusing machines have been integrated into the company's high-speed additive manufacturing center
In anticipation of the expansion of its 3D printing service and the grand opening of its new facility, Proto Labs, Inc. (NYSE: PRLB) has chosen Concept Laser to be the anchor of its metal additive manufacturing center. Proto Labs will integrate multiple Mlab cusing and M2 cusing machines into its new 77,000 sq. ft. facility later this year. The LaserCUSING® technology will complement its existing portfolio of industrial 3D printing, CNC machining and injection molding processes.
"Our business is built on a foundation of speed, efficiency, and delivering a superior quality of parts. Concept Laser metal powder-bed systems provide us with the ability t
o deliver on that promise to our customers," said Rob Connelly, Proto Labs' Vice President of Additive Manufacturing. "The Mlab cusing and M2 cusing machines from Concept Laser enable us to manufacture with a variety of reactive and nonreactive metal powders in various build volumes."
"Maximum throughput without compromise to quality is one of the competitive advantages our machines offer. The integration of safety features, such as the closed-loop material handling system along with the patented passivated filter-change mechanism, minimizes the operator's exposure to powders and streamlines the process," said John Murray, President and CEO of Concept Laser Inc.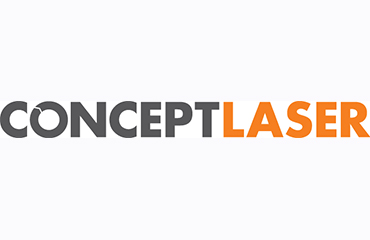 LaserCUSING® systems can use a variety of alloys, allowing prototypes to be functional hardware made out of the same material as production components. Since the components are built layer by layer, it is possible to design internal features and passages that could not be cast or otherwise machined. Mlab cusing and M2 cusing machines produce full-strength, functional metal parts with the same ease and speed as plastic parts, with the potential to transition into metal injection molding when increased production is needed.
About Proto Labs
Proto Labs is one of the world's fastest digital manufacturing source for custom prototypes and low-volume production parts. The technology-enabled company uses advanced 3D printing, CNC machining and injection molding technologies to produce parts within days. The result is an unprecedented speed-tomarket value for product designers and engineers worldwide. Visit protolabs.com for more information.
About Concept Laser
Concept Laser GmbH is the world's leading provider of machine and plant technology for the 3D printing of metal components. Founded by Frank Herzog in 2000, the patented LaserCUSING® process – powder-bed-based laser melting of metals – opens up new freedom to configuring components and also permits the tool-free, economic fabrication of highly complex parts in fairly small batch sizes. Concept Laser serves various industries, ranging from medical, dental, aerospace, toolmaking and mold construction, automotive and jewelry. Concept Laser machines are compatible with a diverse set of powder materials, such as stainless steel and hot-work steels, aluminum and titanium alloys, as well as precious metals for jewelry and dental applications.
For more information, visit our website at www.conceptlaserinc.com.