New Cleaning Chemistry Specialized for Automotive Remanufacturing Meets Demand for Safer and Greener Processes
KYZEN, a global leader in environmentally responsible cleaning technologies, introduces its latest innovation in aqueous cleaning solutions – Metalnox ® M6353, for automotive remanufacturing operations.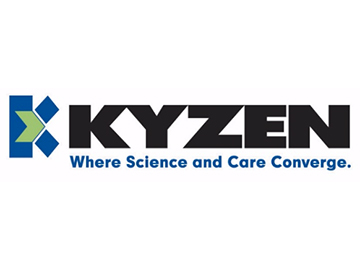 At KYZEN, we understand that the industrial Metal cleaning process demands reliability and performance each and every time. Unless a surface is free of lubricants, oils and other imperfections, it's not clean enough for further operations. Both soils and metals change during Metal Finishing, and our experienced team of engineers adapt and innovate to meet new and growing demands and challenges. With that in mind, a newer, safer and greener chemistry was designed to meet the stringent demands of automotive and diesel re-manufacturing operations.
Metalnox ® M6353 effectively removes heavily burned-on oil, carbon, and oxides from aluminum and steel parts without damaging or discoloring the surface. Unlike traditional caustic soaps, Metalnox®M6353 is safe and rapidly effective at removing years of oils and environmental exposure that are always a challenge for the remanufacturing industry.
Studies by the Fraunhofer Institute in Stuttgart in Germany demonstrated that the yearly energy savings by remanufacturing worldwide equals the electricity generated by five nuclear power plants or 10,774,000 barrels of crude oil, which corresponds to a fleet of 233 oil tankers. KYZEN is proud to support the remanufacturing industry and contribute to a better environment by conserving energy reusing old parts and reducing the generation of waste by keeping old parts out of landfills.
KYZEN is a recognized global pioneer in the development, manufacturing and distribution of industrial parts cleaning solutions. KYZEN is renowned for its aqueous cleaners, and for its solvent cleaners, corrosion inhibitors and other specialized products for metal finishing and parts cleaning.
About KYZEN
KYZEN is a global leader in providing environmentally responsible, RoHS compliant precision cleaning chemistries for industries ranging from metal finishing, aerospace, medical, automotive and more to electronics and advanced packaging. Since its founding in 1990, KYZEN's innovative cleaning technologies, scientific expertise and customer support have been repeatedly recognized with the industry's most prestigious awards.
For more information, visit www.KYZEN.com.