SEMA Show Vehicles Builders Invited to Apply for Top Competition
Builders of SEMA Show vehicles will take center stage in the third annual SEMA Battle of the Builders competition. Introduced in 2014 to recognize and celebrate proven vehicle builders in all market segments, including hot rod, offroad and sport compact, the SEMA Battle of the Builders is considered to be the ultimate builder competition and is open at www.semashow.com/botb.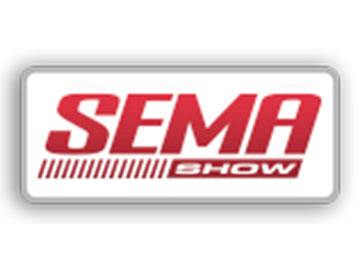 As in previous years, candidates for top honors will be selected and announced during the SEMA Show in Las Vegas, NV. The competition will also be televised in a nationwide airing on the Velocity Network. New for 2016 is a special recognition program for builders under the age of 35. Participants who enter and qualify as a "Young Gun" will receive additional exposure through their participation in the overall competition.
"The Young Guns Program allows us to shine the spotlight on up-and-coming builders who have demonstrated that they can compete with industry veterans and icons," said Chris Kersting, SEMA's President and CEO. "These young builders, just like all the builders from the SEMA Show, have already proven themselves simply by having a vehicle at the SEMA Show. There is no question that they are amazing builders. The SEMA Battle of the Builders competition allows us to celebrate their talents and share it with the rest of the world."
Industry experts RJ deVera, David Freiburger and Fred Williams are confirmed as judges for the competition. They will narrow the list of entries down to the Top 10, who will be announced during the week of the SEMA Show. The ten finalists will then take over and evaluate one another's vehicle, before the ultimate winner is announced Friday, Nov. 4, at SEMA Ignited, the official SEMA Show after party that is open to the general public.
About SEMA and the SEMA Show
The SEMA Show is a trade show produced by the Specialty Equipment Market Association (SEMA), a nonprofit trade association founded in 1963. Since the first SEMA Show debuted in 1967, the annual event has served as the leading venue bringing together manufacturers and buyers within the automotive specialty equipment industry. Products featured at the SEMA Show include those that enhance the styling, functionality, comfort, convenience and safety of cars and trucks.
Additional details are available at www.SEMAShow.com or www.sema.org.