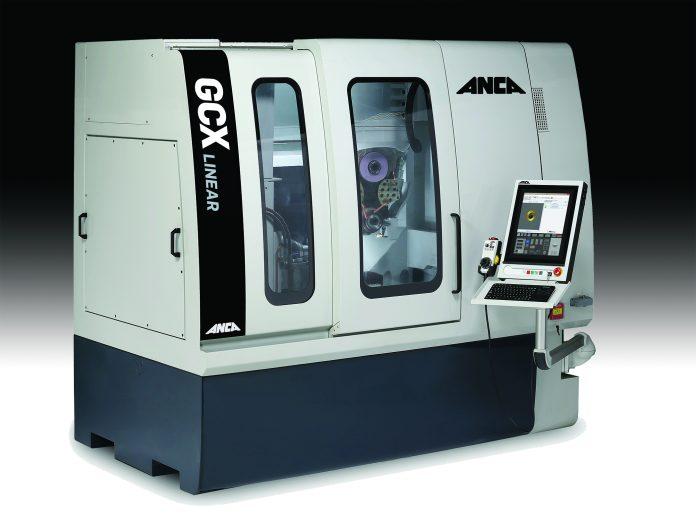 ANCA Inc, a leading manufacturer of CNC Grinding Machines and industry technologies, is excited to announce its participation as an exhibitor at the Motion + Power Technology Expo. The event is scheduled to take place from October 17 – 19, 2023 at Huntington Place in Detroit, Michigan.
Motion + Power Technology Expo is renowned for being a hub of innovation and networking within the mechanical, electric, and fluid power industries, attracting top companies, professionals, and industry experts from across the US. In addition to a prestigious show history, the location of the show is also beneficial as Michigan has long been a large manufacturing hub.
ANCA is delighted to be part of this prestigious event, where we will showcase our latest products, services, and industry solutions. We're even more excited for this event to be right in our backyard. Just 30-minutes away from our American headquarters in Wixom, Michigan – our team is excited to showcase our technology right here in our home state.
Here's what you can expect from ANCA at Motion + Power Technology Expo:
Cutting-Edge Products and Services: Visit our booth to experience firsthand our latest CNC grinding machines and technologies. We'll have a GCX linear machine on the stand demonstrating its state-of-the-art process for gear power skiving.
Expert Insights: Engage with our experienced professionals who will be available on-site to discuss how ANCA can help address your grinding needs and goals, now and into the future.
"We are thrilled to be a part of Motion + Power Technology Expo this year," said Russell Riddiford, President at ANCA Inc. "This event provides a fantastic platform for us to showcase our latest innovations and connect with industry leaders. We look forward to meeting and interacting with both existing and potential clients to discuss how ANCA can provide tailored solutions to meet their grinding needs."
Mark your calendars to visit ANCA at Booth 3232 during Motion + Power Technology Expo, October 17 – 19.
About ANCA
ANCA is a market leading manufacturer of CNC grinding machines. It was founded in 1974 in Melbourne, Australia where the company still has its global headquarters. ANCA has offices in the UK, Germany, China, Thailand, India, Japan, Brazil and the USA as well as a comprehensive network of representatives and agents worldwide.
ANCA CNC grinders are used for manufacturing precision cutting tools and components across a diverse range of competitive industries including cutting tool manufacture, automotive, aerospace, electronics and medical.
SUBSCRIBE to our Complimentary Publications: