Businesses have a big impact on their community, whether that involves how they care for the environment or how they contribute to the lives of their staff. This is particularly true for manufacturers. Their presence is vital in supporting communities and providing essential products for consumers and other businesses, but their environmental impact can be large. The challenge for manufacturers is how to achieve an ethical status while improving their business processes. From eliminating waste to developing staff, ethical manufacturing has many forms. Here, we explore the topic of ethical manufacturing, understanding what it means, why it's important, and how a business can achieve a positive impact in the world.
What Does Ethical Manufacturing Mean?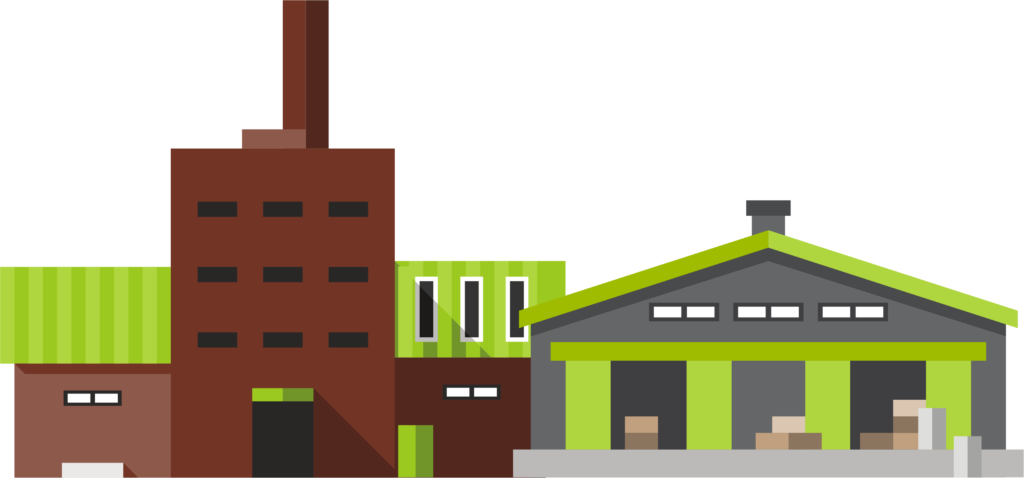 Ethical manufacturing is a holistic approach to the manufacturing process that focuses on good health for all involved. This means that a product's design, creation, and use maintain sustainable standards and that the item and the process of making these has a positive impact on communities.
An ethical manufacturer has oversight and cares about each section of their business and their own supply chain, prioritising the well-being of both customers and staff, as well as the environment in which they work, shop, and source materials.
Ethical businesses want to operate in the best interest of workers. The health and happiness of staff become priorities, going beyond the standard legal requirements. This means that safety is not sacrificed, and workers are treated fairly. In turn, this can benefit a business through a boost in productivity and staff retention.
Ethical production may include material and energy use. Is renewable energy used as part of the manufacturing process? Are materials recycled or are products designed to minimize the amount of waste produced in manufacturing?
This is key for many manufacturing businesses that have waste management issues, such as fashion and clothing manufacturers. An estimated 92 million tons of textile waste is created annually from the fashion industry. Ethical clothing manufacturers must ensure that their processes decrease or limit their waste through the design of their garments or by reusing materials. This process can be extended and translated across other manufacturing industries.
Why Is Ethical Manufacturing Important for Businesses?
Ethical production is important for staff, customers, and environmental well-being. But it can also have significant benefits for businesses. By utilizing sustainable processes and materials, manufacturers are ensuring that their future is secure. For example, some toilet paper companies will plant trees to replace the ones used for their production. This action is circular, as it means that their impact on the environment is limited and that they have future materials to continue their manufacturing.
Also, ethical businesses that provide a positive work environment are likely to improve productivity. Ethical businesses can continue the development of staff and their skills, improving their work. Oxford University found that happy workers are 13 percent more productive than those who are not. Training staff could also help retention, as 93 percent of employees said they would stay at a company longer if it invested in their career. Ethical manufacturing businesses do not just have to rely on material sustainability – the ethical impact can extend to their workers as well.
Sustainability and ethical manufacturing are also key to attracting customers. 92 per cent of millennials said they were more likely to purchase from an ethical company, displaying a need to know that their corporate mission is genuine and from a well-founded place. From a business perspective, ethical manufacturing has clear financial benefits. Aligning your production, staff development, and customer outreach within a framework of ethical manufacturing can lead to improved quality, more productivity, and increased revenue.
Becoming an Ethical Business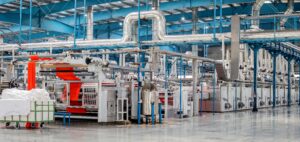 As discussed, there are multiple ways for a business to be an ethical manufacturer. It doesn't just start and stop with the products you make. Businesses must create inclusive environments that promote sustainable production while benefiting the local community.
This is achieved at many layers within a business. Sustainably sourced materials may include recycled goods or items sourced from another local manufacturer. This reduces waste and limits transport needs, which can have a negative environmental impact.
In the workplace, training, development, and a prioritization of safety can help staff feel happier. Investment in staff is key to creating a positive working culture. This can be achieved through understanding the ambitions of workers and finding ways to help encourage their development through educational courses. Using ethical workwear suppliers to encourage an inclusive work culture will also contribute to your standing. Suitable workwear clothing can also improve safety during the manufacturing process. Combined, training and positive culture can help to boost productivity and your status as an ethical business.
Finally, you should display your status as an ethical manufacturer proudly. Remind customers that your business is acting with the best intentions and processes. By doing this, your customers will use and promote your brand so that your investment in the environment and community provides positive returns.
Sources:
https://www.fashionrevolution.org/waste-is-it-really-in-fashion/
https://learning.linkedin.com/resources/workplace-learning-report-2018
https://www.entrepreneur.com/article/341699