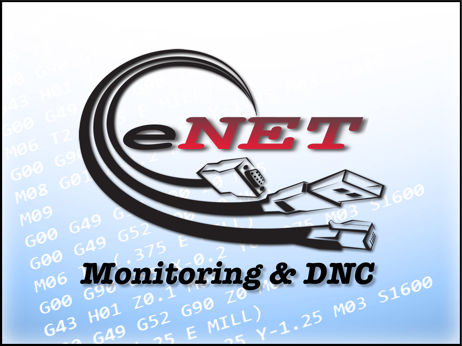 eNET Monitoring & DNC is pleased to announce the release of eNET-Select. This powerful add-on Machine Monitoring software is a customizable web-based touch screen UI that can be utilized on the shop floor to enter data for down-time reasons, ideal cycle rate, part number, operator, scrap parts for live OEE, setting the current status of a machine, shop floor messaging and even CNC program transfers on any tablet, smartphone or pc. Each license of eNET-Select can be used for multiple machines, but is recommended for use with up to 6 machines per seat. A live demo can be requested by calling (414) 817-7070, or by visiting www.enetdnc.com.
About
eNET Monitoring & DNC
eNET is the industry leader in providing secure American-made DNC & Machine Monitoring solutions, serving the smart manufacturing industry for over 30 years. eNET customers enjoy free phone support and software updates, all without the hassle of yearly maintenance charges.