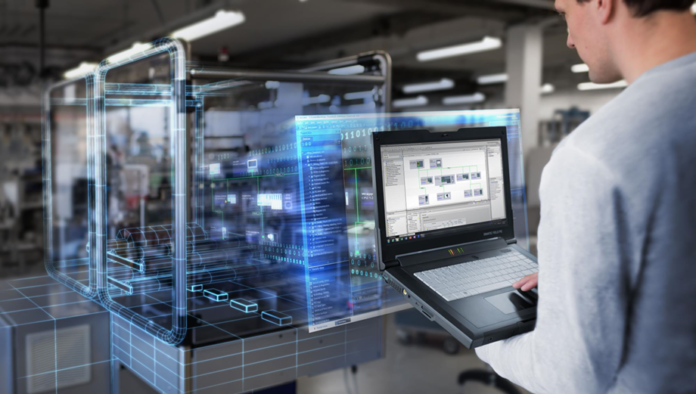 In 2021, Siemens celebrated the 25th anniversary of the Totally Integrated Automation (TIA) concept of end-to-end communication, integrated engineering, and data management. Today, TIA provides the foundation for the digital transformation of every company, enabling a smart link between the production environment (OT) and office environment (IT) of manufacturing industrial enterprises—TIA Portal V17.
TIA Portal V17
TIA Portal is the engineering framework for configuring, programming, and putting automation systems into operation. The recent release of TIA Portal version 17 added new library handling, updated security features for industrial security and innovations in the WinCC Unified System.
TIA Portal V17 includes the following new features:
New PLC Logic Editor – Cause and Effect Matrix, (CEM) which enables users to create simple interconnections of ready-made logic modules for S7-1500 and S7-1200 PLCs
Several new enhancements in the TIA framework for Project Library and Global Libraries
Additional functionality in User Management and Access Control supports more flexibility
Industrial Security expanded now with new easy to apply wizards and concepts based on security by design and security by default
Numerous innovations within the HMI segment based on the WinCC Unified engineering
TIA Portal Options, OPC-UA, Test Suite, Version Control Interface, and PLCSIM Advanced have also improved the user experience and expanded use cases, offering even more functionality for open communications, code management, and testing applications.
About Siemens Digital Industries (DI)
Siemens Digital Industries (DI) Siemens Digital Industries (DI) is an innovation leader in automation and digitalization. Closely collaborating with partners and customers, DI drives the digital transformation in the process and discrete industries. With its Digital Enterprise portfolio, DI provides companies of all sizes with an end-to-end set of products, solutions and services to integrate and digitalize the entire value chain. Optimized for the specific needs of each industry, DI's unique portfolio supports customers to achieve greater productivity and flexibility. DI is constantly adding innovations to its portfolio to integrate cutting-edge future technologies. Siemens Digital Industries has its global headquarters in Nuremberg, Germany, and has around 72,000 employees internationally.
About Siemens Corporation
Siemens Corporation is a U.S. subsidiary of Siemens AG, a global technology powerhouse that has stood for engineering excellence, innovation, quality, reliability and internationality for more than 170 years. Active around the world, the company focuses on intelligent infrastructure for buildings and distributed energy systems and on automation and digitalization in the process and manufacturing industries. Siemens brings together the digital and physical worlds to benefit customers and society. Through Mobility, a leading supplier of intelligent mobility solutions for rail and road transport, Siemens is helping to shape the world market for passenger and freight services. Via its majority stake in the publicly listed company Siemens Healthineers, Siemens is also a world-leading supplier of medical technology and digital health services. In addition, Siemens holds a minority stake in Siemens Energy, a global leader in the transmission and generation of electrical power that has been listed on the stock exchange since September 28, 2020. In fiscal 2020, Siemens Group USA generated revenue of $17 billion and employs approximately 40,000 people serving customers in all 50 states and Puerto Rico.