Gear Motions is pleased to announce a new partnership with Southeast Industrial Solutions.
Southeast Industrial Solutions is a professional Manufacturers' Representative firm, servicing principals with engineering-level coverage for technical, custom products. With over 25 years of experience, SEIS specializes in consultative sales and developing innovative solutions to foster a long-term, collaborative partnership between the manufacturer and customer.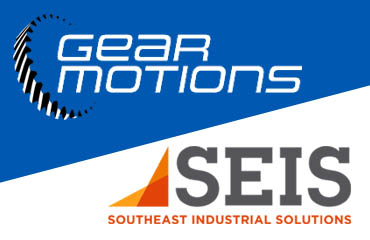 SEIS represents premier manufacturing companies as principals, bringing quality solutions to customers in the Southeast. Since its founding, SEIS already has an impressive list of principals it represents. SEIS services industries such as Aerospace, Automotive, Construction, Consumer Electronics, Industrial, Medical, Military and Defense, Mining, Nuclear, Oil and Gas, and Telecommunications.
The emerging and agile firm strives to deliver personalized services to its principals and customers with engineering-level expertise and professional business practices. As a member of Manufacturers' Agents National Association (MANA), SEIS and its team are encouraged to continuously improve, be involved, and facilitate best practices.
Gear Motions welcomes SEIS and looks forward to introducing our precision gearing products and services to new customers and industries as a result of this partnership.
About Gear Motions
Gear Motions, Inc. is an employee-owned company, with gear-manufacturing facilities in Syracuse and Buffalo, NY. Specialists in precision ground gears, the company manufactures cut or precision ground gears for customers around the world, along with precision cut spur, helical, bevel and worm gears, and multiple types of belt sprockets, timing pulleys and splines. Please click HERE for more information.