1500 Beville Road, Suite 606-221, Daytona Beach, FL. 32114
LD Systems, established in 1996, is a leading systems integrator with 27 years of excellence. Founded by Bob Sutphen, we've completed 500+ projects across sectors. With a team of experts, we prioritize integrity and transform business operations, ensuring efficiency and client success.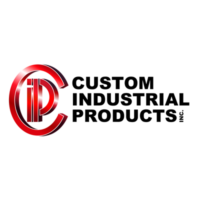 7862 Ellis Road, Melbourne, FL 32904
Custom Industrial Products, Inc. manufactures the most reliable and cost-effective vertical lifts in the industry. Otherwise known as freight lifts, material lifts, and mezzanine lifts, CIP's lifts require little maintenance, are free-standing, require no renovations to accommodate them, and maximizes valuable, but unused, vertical space.