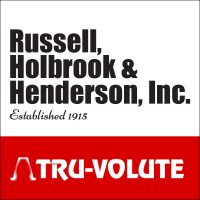 25 East Spring Valley Avenue Suite 150, Maywood, NJ 07607
Russell, Holbrook & Henderson Inc. has been supplying the gear manufacturing industry with quality products and valuable service since 1915. Our line of TRU-VOLUTE gear cutting tools includes gear hobs, gear shaper gear cutters, and milling cutters which are known for their superior quality.
8058 Lankershim Blvd., North Hollywood, CA 91605
Since 1954, Clarke Engineering, Inc. has been a leader in Southern California in the production of gears for aerospace and commercial applications. Clarke became the first gear company in the US to achieve AS9100 Rev C certification.