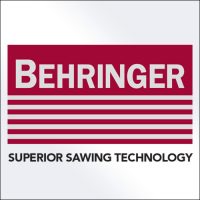 721 Hemlock Road, Morgantown, PA 19543
BEHRINGER SAWS manufactures high performance bandsawing machines, circular cold saws and structural fabricating equipment. Their primary goal is to create value for their customers, by striving to achieve the highest combination of speed and accuracy, combined with cost-effectiveness.
8592 Elk Ave., Monticello, MN 55362
TS3,LLC – The Saw Sales & Service Company – offers an impressive array of products for the sawing industry, both metal and wood – representing world renowned suppliers such as CTD, Dake, Elumatec, FMB, Marvel Manufacturing, MK Morse, PMI, Spartan, Tigerstop, and Unist.