4527 Dwight Evans Rd, Charlotte, NC 28217
Founded in 1976, Cosen Saws offers 140 models, Including vertical, horizontal, miter-cutting, NC & CNC automatic, and customized band saws. Capacity ranges from 7 to 126 Inches and cutting materials from steel to titanium, chromium, and silicon.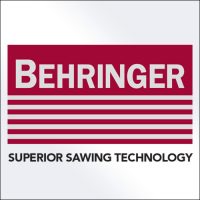 721 Hemlock Road, Morgantown, PA 19543
BEHRINGER SAWS manufactures high performance bandsawing machines, circular cold saws and structural fabricating equipment. Their primary goal is to create value for their customers, by striving to achieve the highest combination of speed and accuracy, combined with cost-effectiveness.
6250 Bunker Lake BLVD. Suite #233 Ramsey, MN 55303
TS3 covers the Upper Midwest for all your Sawing Machinery, Service needs-from new equipment, accessories, upgrades, parts & repair on most major OEM's. With two decades of in-field on-site service and repair expertise, our mission is keeping your saw up and running.
TS3, LLC-The Saw Service and Sales company.